Summer School – For singers and pianists Royal Holloway, University of London 25th – 29th July 2016
Join us on our fourth annual Summer School for a fun and friendly week of music making in the beautiful setting of Royal Holloway.
You will have a unique opportunity to work on the beautiful French art songs of the 19th and 20th centuries with singing teachers, accompanists and language coaches every morning, with group sessions and masterclasses in the afternoon. At the end of the week you will have a better knowledge of French, a polished portfolio of songs, a deeper understanding of the poetry and more confidence as a performer.
The week will be arranged as follows:
Course for singers
Language classes
Coaching on songs with singing teachers and accompanists.
Group workshops
Masterclass
Final performance of your best work
Course for pianists
Classes in accompaniment, style and technique
Plenty of opportunity to play. You will be assigned a singer to work with throughout the week.
Group workshops
Masterclass
Final performance
Language classes are optional.
A set repertoire list will be sent to you with your acceptance on the course. You simply choose a few songs from the list to learn. The good news is no sight reading, as you will come to the week with the basic learning already done!!!
Everyone will be invited to perform at the final concert.
This summer school course is suitable for singers and pianists who are of Grade 8 standard and above. This is a wonderful opportunity for those who don't have the luxury of regular language and coaching classes that a conservatoire offers.
Improve all aspects of your performance in a friendly and nurturing environment
The fee for the entire week will be £375. (Accommodation if required is extra) Early Bird Discount of £50 if you pay in full by 24th March

Download the application form here or please use the contact form if you have any questions.
Quotes from Song Summer School course participants 2014
"Thoroughly helpful and brilliant week. The atmosphere was welcoming and non-judgemental, but the feedback was honest and valuable. The enthusiasm and passion of all the tutors was infectious and inspiring. Bring on next year!"
"I had an amazing time and it seemed like everyone else did too!"
Summer School Teaching Staff
Lizzie Byrne – Singing Teacher
Lizzie Byrne read music at The University of East Anglia, and continued her vocal studies in London with Jeffrey Talbot. As a performer she has had a career in the field of opera and contemporary music, having sung in many first performances of new works, some having been especially written for her. Opera roles include: Violetta (La Traviata), Gilda (Rigoletto), Oscar (Un Ballo in Maschera), Queen of the Night (Magic Flute), Despina (Cosi Fan Tutte), Antigona (Admeto), Governess (Turn of the Screw), Liu (Turandot), Musetta (La Boheme) in The UK, USA, Japan, and throughout Europe. She now writes, produces and performs in classical music dramas with her company Salon Entertainment.
Lizzie is also in demand as a singing teacher and vocal coach. She was co-founder and musical director of a company specialising in performing arts workshops for children. She has taught at the University of Cambridge, London School of Music and now teaches undergraduates and post graduates at Royal Holloway, University of London.
Matthew Stanley – Accompanist
Matthew Stanley studied at Royal Holloway, University of London, with Julian Jacobson, at the Royal College of Music with Angus Morrison and later with Ruth Harte MBE He has performed in the Royal Festival Hall, Queen Elizabeth Hall, Purcell Room, Wigmore Hall, St. John's, Smith Square, the Casals Hall (Tokyo), St. George's Chapel (Windsor Castle) and Bagshot Park (for the Earl and Countess of Wessex). Recent concerto performances have included works by Mozart, Mendelssohn, Grieg Rachmaninoff and Tchaikowsky.
With his duet partner, Berendina Cook, Matthew has broadcast and been interviewed on Radio 3 and Classic FM. In 1996 they were selected by the British Piano Duo Association to represent Britain in the 3rd International Piano Duo Competition (Tokyo), where they went on to win the First Prize, the Kodama Prize and the Ongaku No Tomo Sponsor's Prize.
As an accompanist Matthew has worked in masterclasses alongside Dame Felicity Lott, Sir James Galway, Emanuel Hurwitz, Susan Bullock and Paul Edmund Davies (at the Harrogate International Flute Course).
Matthew is now the accompanist for the undergraduate and postgraduate performance courses at Royal Holloway, where he is also a visiting lecturer in performance, and teacher of piano and accompaniment.
Stefano Curina – Repetiteur
Stefano Curina graduated summa cum laude from the Conservatorio di Musica Nicolò Paganini (Genoa, Italy) in piano and harpsichord. He later studied conducting with Bruno Aprea at the Accademia Internazionale Delle Arti in Rome. Stefano has worked extensively in musical theatre in Italy as a lyricist (Esopo Opera Rock, Salvatore Giuliano) and as a composer. His chamber musical Don Chisciotte: Un'Avventurosa Stramberia Musicale was performed in Milan, Rome and Madrid.
In 2005 Stefano moved to London, working as a freelance pianist in the West End, and coaching singers in both classical and musical theatre repertoire. Stefano continues to write for the stage and ballet, and works as a repetiteur at the Royal Ballet School and The Royal ballet.
Elaine Pearce – Singing Teacher
After studying at the Royal College of Music, Elaine Pearce: soprano, spent many years giving recitals, taking leading roles in chamber opera, and specializing in sacred and contemporary music. She has twice taught Early and Restoration Song at the International Schutz Festivals in Finland and Sweden, and now teaches young singers at Cambridge and Royal Holloway Universities
A wonderfully inspirational teacher and linguist with over 30 years experience of teaching German in the classroom, Helen will be taking the morning sessions. She will give you a basic grounding in the German language and guide you through the pronunciation of the beautiful poetry.
Danny Driver – Masterclass
The internationally acclaimed pianist Danny Driver is one of Britain's most respected and versatile pianists. He has earned Gramophone Award nominations, a National Public Radio (USA) Top 10 Award, and won Limelight Magazine's Instrumental Recording of the Year Award for his recording of Handel's Eight Great Suites.
Danny has performed frequently with the BBC Scottish Symphony Orchestra, Royal Philharmonic Orchestra, Louisiana Philharmonic Orchestra and the Orchestra of Opera North, also enjoying collaborations with the Orchestra of the Age of Enlightenment, Minnesota Orchestra, the BBC and RTÉ Concert Orchestras, Bournemouth Symphony Orchestra, and the American Symphony Orchestra. He has made two appearances at the BBC Proms, most recently with the Royal Philharmonic Orchestra and their Artistic Director Charles Dutoit.
Danny Driver's solo recital and chamber work has taken him to concert halls and festivals throughout Europe, the USA and the Far East, as well as regular appearances at Wigmore Hall. His chamber music partners include violinists Chloë Hanslip and Jack Liebeck, cellist Oliver Coates, and baritone Christian Immler.
Previous Teaching Staff
Mary King – Associate Teacher
Internationally renowned vocal expert Mary King joined us for 2 years as our Barenreiter teacher. Read about her rich and varied career at www.marykingvoice.co.uk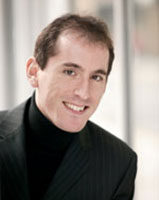 This year our Bärenreiter Guest Teacher is the renowned pianist Danny Driver (see profile)… Many thanks to Bärenreiter for their continued support

Bärenreiter produces editions which offer the latest in musicological research together with an excellent layout, high quality printing. Great value is also placed on a customer orientated service. Bärenreiter is the first choice for scholars and musicians alike.

The New Schubert Edition is the only scholarly-critical edition that will, once completed, include Franz Schubert's Lieder in their entirety.